Helping small businesses + entrepreneurs tell their visual stories so they can better connect with their clients.
Personal branding photography + lifestyle photography services
for businesses, entrepreneurs and social influencers
Servicing Bend, Oregon + beyond
business photos with PERSONALITY
Small is the new BIG, and connections are KEY. People aren't just interested in what you're selling, they're interested in your WHY. So, let's go behind the scenes to show them what you're REALLY all about!
DID YOU KNOW...
Photos that showcase products in a lifestyle setting (actually being used, stylishly displayed, or that include people) get waaaay more online interaction than the old-fashioned white-background "catalog" shots!
I offer FUN + stress-free photo experiences for businesses... to tell the REAL story behind the brand and help distinguish it from the crowd. Let's keep things casual, bring out your personality, and bring on the FUN.
personal brand photography
You've been working hard to grow your personal brand, so let's get you those pictures to show off your fabulous style + personality!
You are a social influencer. And so you already understand the power of photography. And you know how important it is to have photos that actually match your personal brand, and that it's soooo much MORE than just needing a good bio pic. You need lots + lots of content to share across several online platforms in an ongoing manner, so that you can finally STOP waking up in a panic wondering "what am I going to POST today?" Through trial + error, you have also discovered that the actual photos of YOU get ah-maaaaazing interaction!
So let's grow your personal brand and make you insta-famous!
less posing, more PLAY
You KNOW you need new photos. But you aren't sure where to start. And let's face it... it's all kinds of awkward being in front of the camera. And figuring out what types of photos will show off your business to its best has has kept this chore on your to-do list for waaaaaay too long.
I GET THAT. And I take care of it all so you don't have to stress.
With lots of pre-planning, tips on making the session go smoothly (just crack open a cold one... I SWEAR you'll be more relaxed along the way), and quick + easy delivery of the final images... you'll actually get the chance to relax + ENJOY the experience!
And the session itself... yeah, it's all kinds of fun + totally STRESS-FREE. Cross my heart. Here's why: I keep you informed every step of the way, go in with a solid plan for shots to capture, keep things running smoothly, style things as we go along, and will even bring the music with me (because music makes everything better, right?) You can bring the beer. For real. And utilizing my background in psychology, I'm able to read moods and body language, tweak anything necessary as we go along, and will keep everything running smoothly. We'll get the shots you want, and you'll have fun along the way.
And rather than feeling like a boring business transaction, the whole experience will be kinda like hanging out with a friend.
so why ME?
I get it. You've got a limited budget, and you're scouring the web looking for the photographer that will fit you juuuuuuust right. So why should you hire ME?
Because I'm MORE than just a photographer. With my degree in psychology + years spent in social media marketing, not only do I know how to uncover your unique voice + style, but SHOW IT OFF for the world to see your brilliance, too. I understand the subtleties of color choice, image placement, and visual/written content that will leave them wanting MORE. Don't believe me? Check out what my nearly 10k Instagram followers have to say.
I've also personally been there, too. I've built my own business from the ground up, and have been running The Suitcase Studio for almost 10 years now, handling all of my own branding, social media content, marketing materials and web design, too!
And on top of that... my photography style is totally FUN + stress-free. Even the GUYS have said how much fun they have. So if you're not comfortable in front of the camera... no worries! I actually prefer REAL people over models any day, and will have you feeling like the million bucks (and more) that you're worth.
And a few technical details (in case you're a biz geek who's into that sort of thing)... I'm a member of Professional Photographers of America, I carry liability insurance, and have been published on the cover of The Source Weekly.
My name is Michelle Simmons, and I'm here to capture all the authenticity of who you are and what you do... whatever that might be. Cross my heart, pinkie promise, and all that jazz.
digital images INCLUDED
But it gets even better...
You'll receive high-resolution digital images (for PRINT purposes), as well as WEB-READY images, already resized and ready to go! Images will also come properly named for SEO purposes. (Your marketing guru will thank you for this one.)
Digital images are delivered as downloadable files, presented to you in an online gallery which will remain securely backed up for TEN YEARS and is accessible at any time. Images are safe + sound, and always at your fingertips. And the gallery can easily be easily shared with the rest of your team (your assistant, web designer, marketing guru, etc.), so that they have access when they need it, and you won't be bothered.
on-location or in-studio
So.... your place or mine?
I provide on-location services whenever possible, to let your authenticity shine through. And if you want a more "traditional" look on a white or black background, no problem… I travel with my own pop-up backdrop and studio lighting kit.
Need a little more room to stretch out? Studio rental is also available for an additional fee. (In Bend, OR only)
ready for the most CUSTOM experience ever?
Check out our SOCIAL MEDIA + PHOTO SUBSCRIPTION!
I've teamed up with Shannon Lee Strategy to bring you custom social media content with photos created specifically for that content...
Leading to a streamlined digital marketing plan with a cohesive look, feel and VOICE, and one LESS thing for you to handle yourself!
Limited spaces available... click here to learn more.
so what's it gonna cost?
I get it... you have a limited budget + need to make sure you're getting the most bang for your buck! That's why I customize each session type so that it fits juuuuuust right.
Business/branding photography sessions start at $349.
And headshots start at just $199 a pop.
Special event coverage is available, too.
Remember... this IS in an investment. And pssst... it can also be a business write-off. Just keep in mind that you DO get what you pay for. So I'll bend over backwards to make sure you're happy with your results, no matter what your price point.
"okay... but do you photograph (fill-in-the-blank)?"
My answer to this is MOST LIKELY YES. If you like my style + feel a connection, then that's a great start.
If you're a small business, blogger, social influencer, interior designer, artist, teacher, photographer, coach, hairstylist, real estate agent, restaurant/brewery owner, lawyer, doctor, have your own clothing line or retail store, or anything else even remotely along these lines... you're in the right place!
A client list and testimonials/letters of recommendation are available upon request.
But for now, just click through the gallery below to see just a few of my happy clients.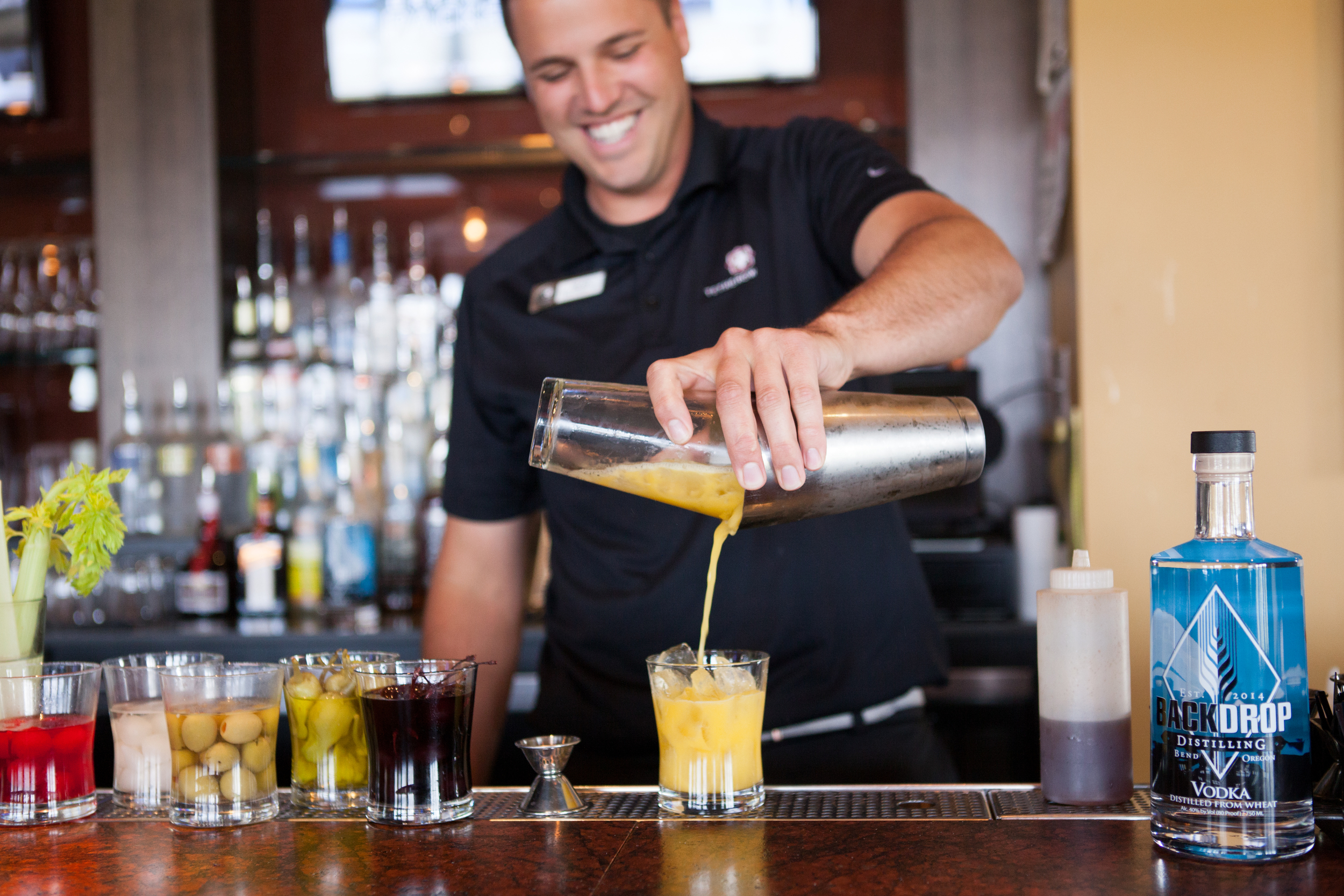 What are you waiting for? Let's DO THIS!
JUST FILL OUT THE FORM TO GET THE CONVERSATION STARTED...
Expect a reply within 24 hours during Office Hours (Sun-Thurs, 10-5).
You may also contact me directly via the following:
email: michelle@theSuitcaseStudio.com
phone: (541) 633-7598 (no text messages, please)
The Suitcase Studio offers lifestyle business / personal branding photography services in Bend, Oregon + beyond. Visits to Southern California happen throughout the year, and travel sessions elsewhere are available upon request.